The 3rd Pediatric Innovation Day sparks collaboration and advocacy for children's healthcare across Europe
The third edition of the annual Pediatric Innovation Day was for the first time held outside Barcelona in Warsaw, Poland, and became a hub of collaboration and shared expertise, emphasizing the importance of cross-border cooperation, patient involvement, and understanding specific needs in pediatric healthcare.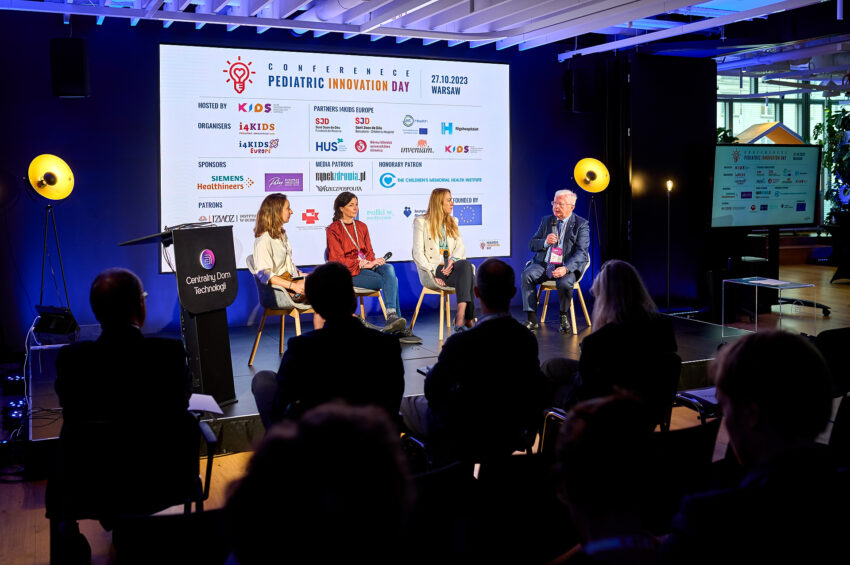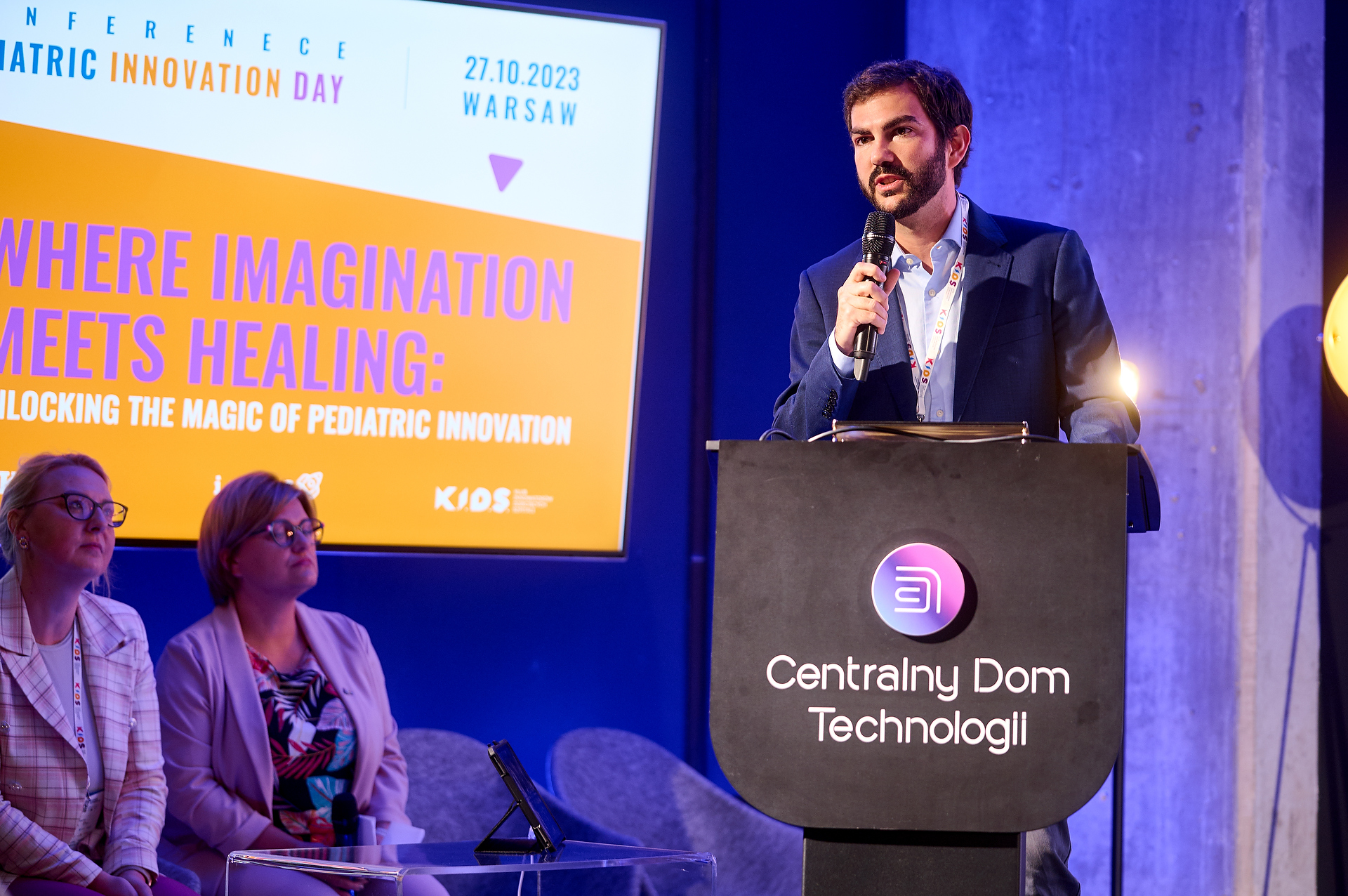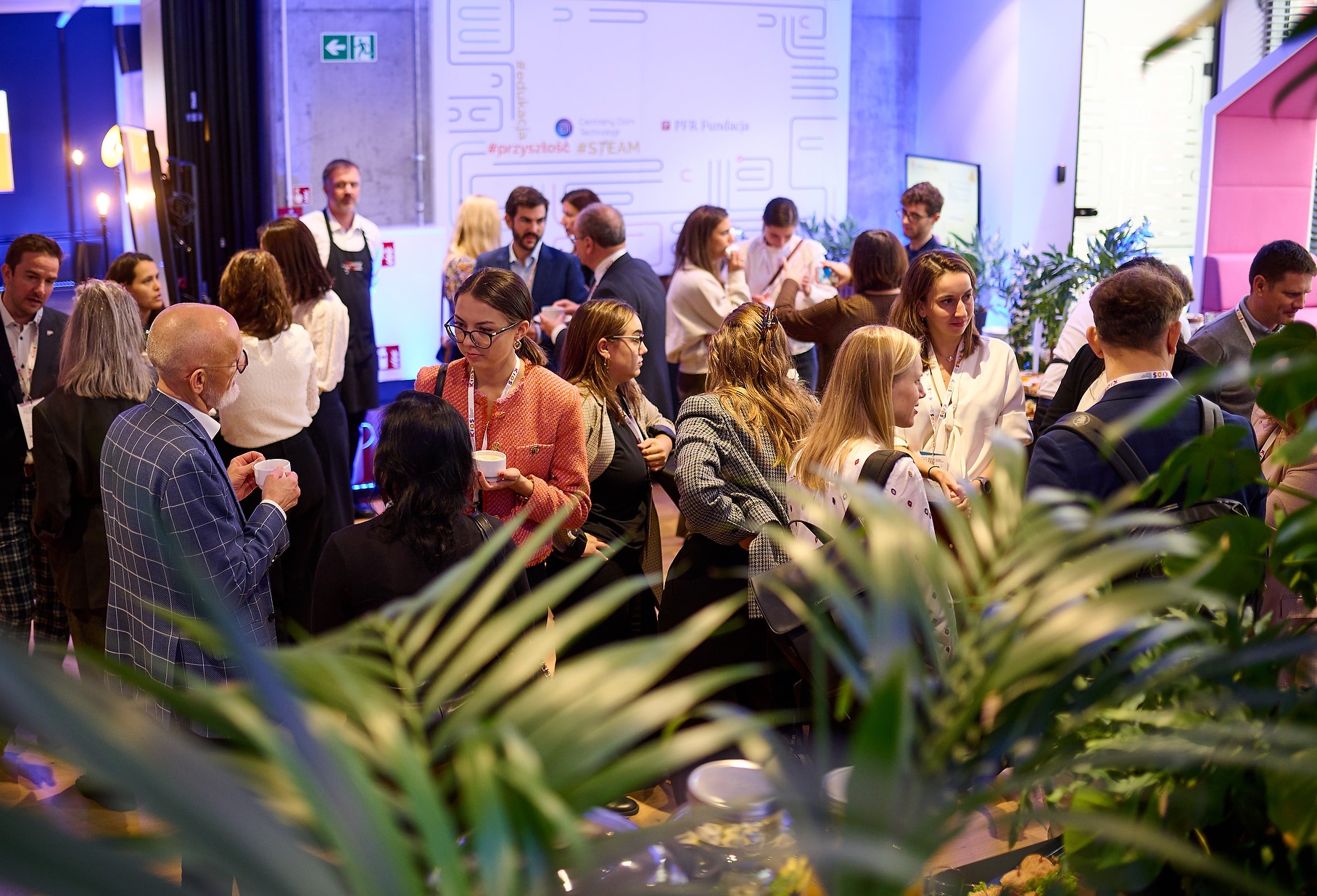 Organized by i4KIDS and i4KIDS-EUROPE, and hosted by the K.I.D.S. Foundation, the event witnessed a gathering of more than 250 healthcare professionals, researchers, innovators, start-ups, healthcare industry agents, and investors from across Europe and the USA.
Keynote contents of the 3rd Pediatric Innovation Day
Throughout the day, a diverse array of topics in the field of pediatric innovation were presented and discussed through talks and panel debates, alongside presentations from the Wild Card program, supported by EIT Health and i4KIDS. 
☑️ Keynote speaker Janene H. Fuerch, MD, Associate Professor of Neonatal-Perinatal Medicine at Stanford Children's Hospital presented the Stanford Biodesign Process on how to effectively implement pediatric innovations. She also highlighted a pressing issue in her talk, stating that "industry invests more in health technologies for the last month of life than those that can transform a lifetime." This underscored the urgent need for international collaboration to drive innovations benefiting pediatric patients. 
☑️ Keynote speaker Marc Ramis, Managing Partner, Montana Impact Fun, Venture Partner, Ship2B Ventures,  enlightened the audience on the role of impact investment as a pivotal tool in fostering pediatric innovations that can truly make a difference for young patients and their families.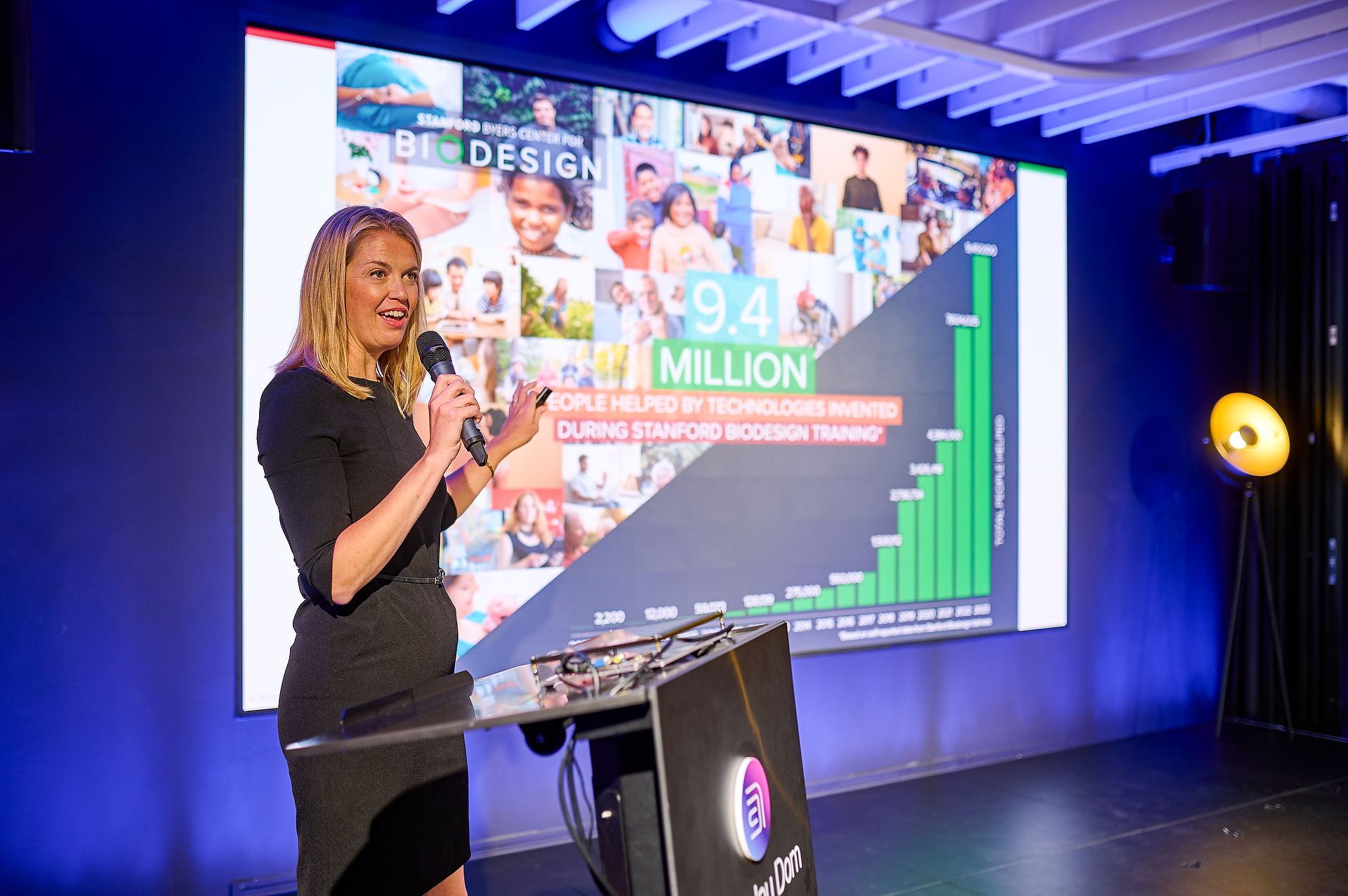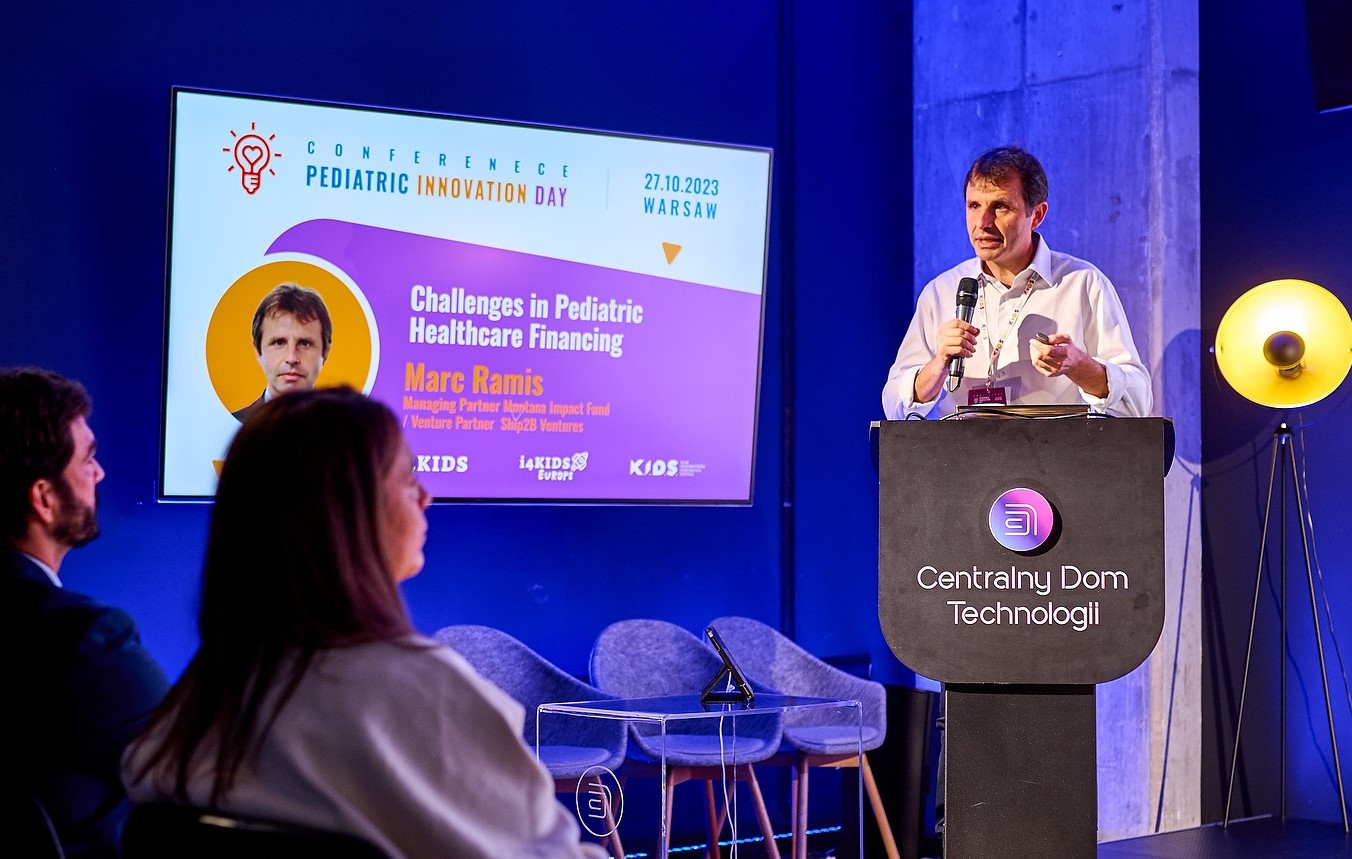 ☑️ Keynote speaker Aurélien F. Stalder, Head of Pediatric MR Predevelopment at Siemens Healthineers, presented the latest technological advancements aimed at enhancing pediatric patient care. His talk emphasized the importance of expanding access to pediatric imaging through technical innovation, ultimately improving both the technology and the overall patient experience. 
☑️ Keynote speaker Łukasz Ogrodniczak, UX researcher, K.I.D.S. Foundation, shared essential insights from his research on "Polish Pediatric Hospitals in the Eyes of Children, which offered the essential perspectives of our most important patients, the children, who are the key driver for pediatric innovation. 
The event featured engaging panel discussions where experts from the i4KIDS-EUROPE ecosystem shared insights on vital topics in the field. 
☑️ Pekka Kahri, Technological Officer at HUS moderated the panel discussion titled 'Collaboration and Knowledge Sharing in Pediatric Healthcare Innovation with Startups'. The expert panel consisted of Sofìa Ferreira, Innovation Project Manager at Sant Joan De Déu Barcelona Children's Hospital, Janene H. Fuerch, MD, Associate Professor of Neonatal-Perinatal Medicine at Stanford Children's Hospital, and Tomasz Rudolf, Co-founder of K.I.D.S. Foundation and CEO at Doctor.One, who shared valuable insights and best practices, emphasizing the importance of collaborative efforts between startups and healthcare institutions to enhance pediatric healthcare solutions. 
☑️ Casper Mathiesen, Play Designer at Mary Elizabeth's Hospital, Begonya Nafria, Senior Expert on Patient and Public Involvement at KIDS Barcelona at Fundació de Recerca Sant Joan de Déu, and Michal Deszczynski, MD, Expert in correction of deformities and limb lengthening at Paley European Institution, participated in a panel discussion focused on Patient Experience and Involvement in Research and Innovation. Moderated by Joanna Sobolewska, Founder of Project Dignity Foundation, the discussion centered around effective strategies for involving pediatric patients and their families in research and innovation processes. The panelists shared their best practices, underscoring the pivotal role of "play" when it comes to involving and developing solutions for children. 
☑️ Bettina Nygaard Nielsen, Clinical Pharmacist, PhD at Rigshospitalet, Ieva Lejnice, Coordinator of International Projects at CCUH, and Marek Migdal, Director of Children's Memorial Health Institute made up the expert panel in a debate about 'Commercialization, Reimbursement and Adoption Barriers in Pediatric Healthcare'. Moderated by Charlotte Bertaud, Project Officer at EIT Health Spain, the session key obstacles in market access and adoption for pediatric healthcare innovations and valuable experiences on how to overcome these challenges.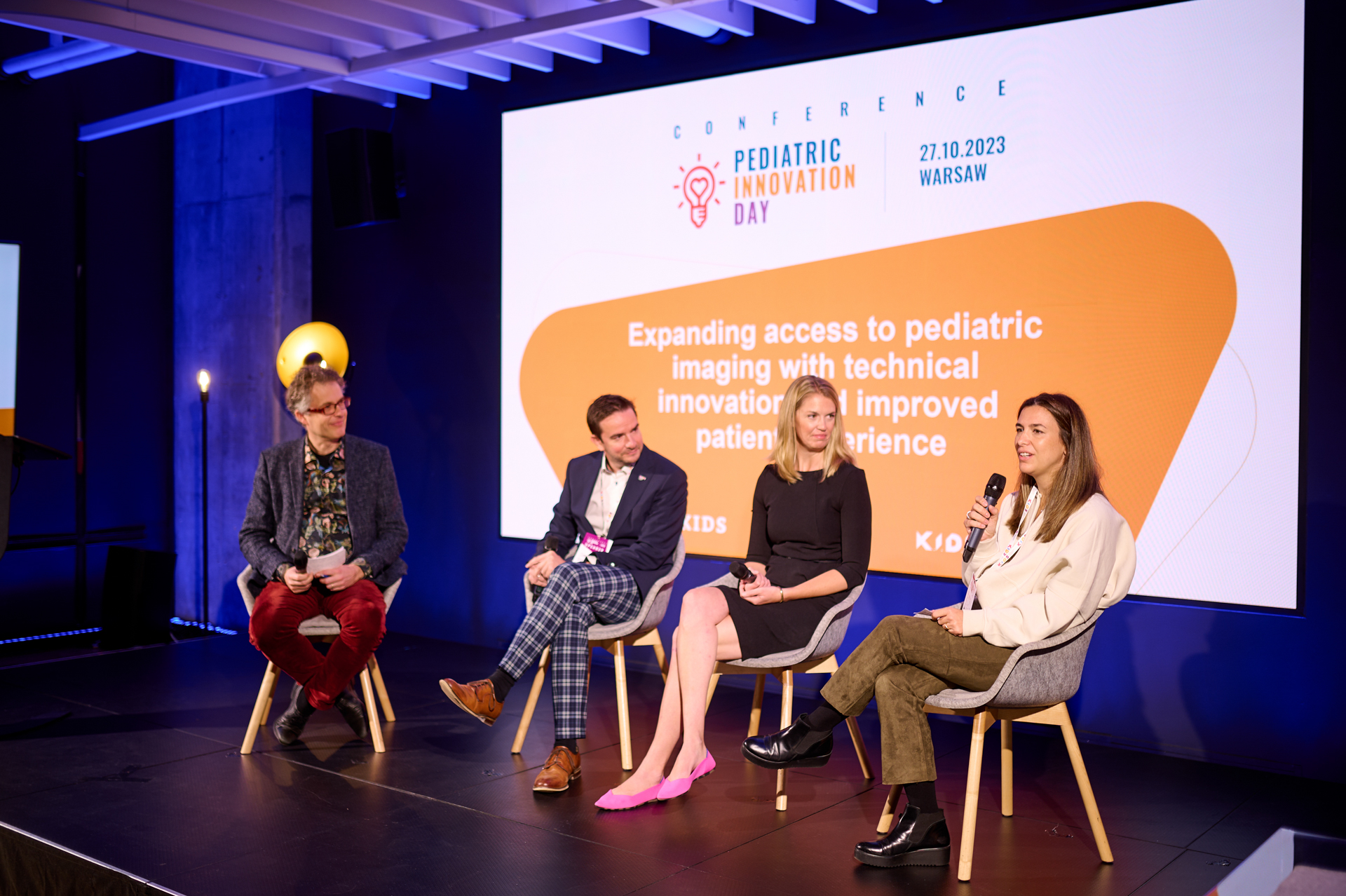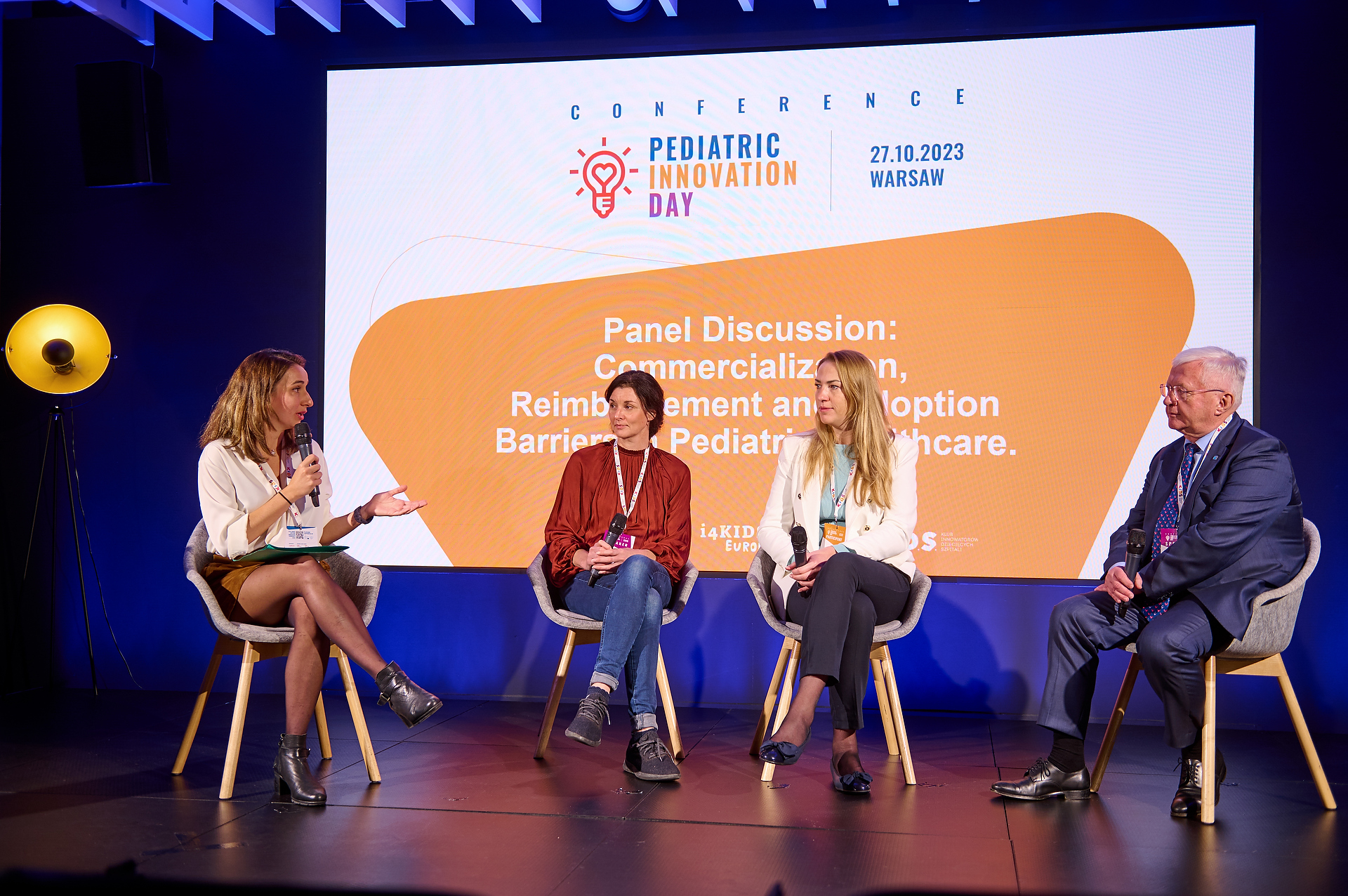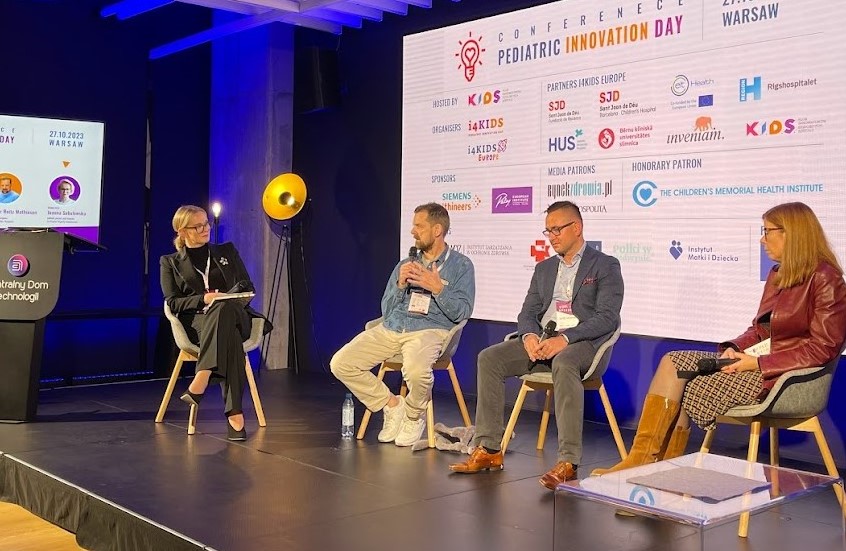 A heartfelt gratitude to all participants who contributed to the discussions, shared invaluable insights, and emphasized the need for collective efforts in ensuring the best healthcare solutions for our children and their families! 
Looking ahead, the 4th edition of Pediatric Innovation Day is already in the works and is set to take place in Riga next year, where i4KIDS-EUROPE member Children's University Hospital Latvia, will be hosting the event. 
 Stay updated on our website, newsletter, and LinkedIn! The video of the event is now available on our YouTube channel.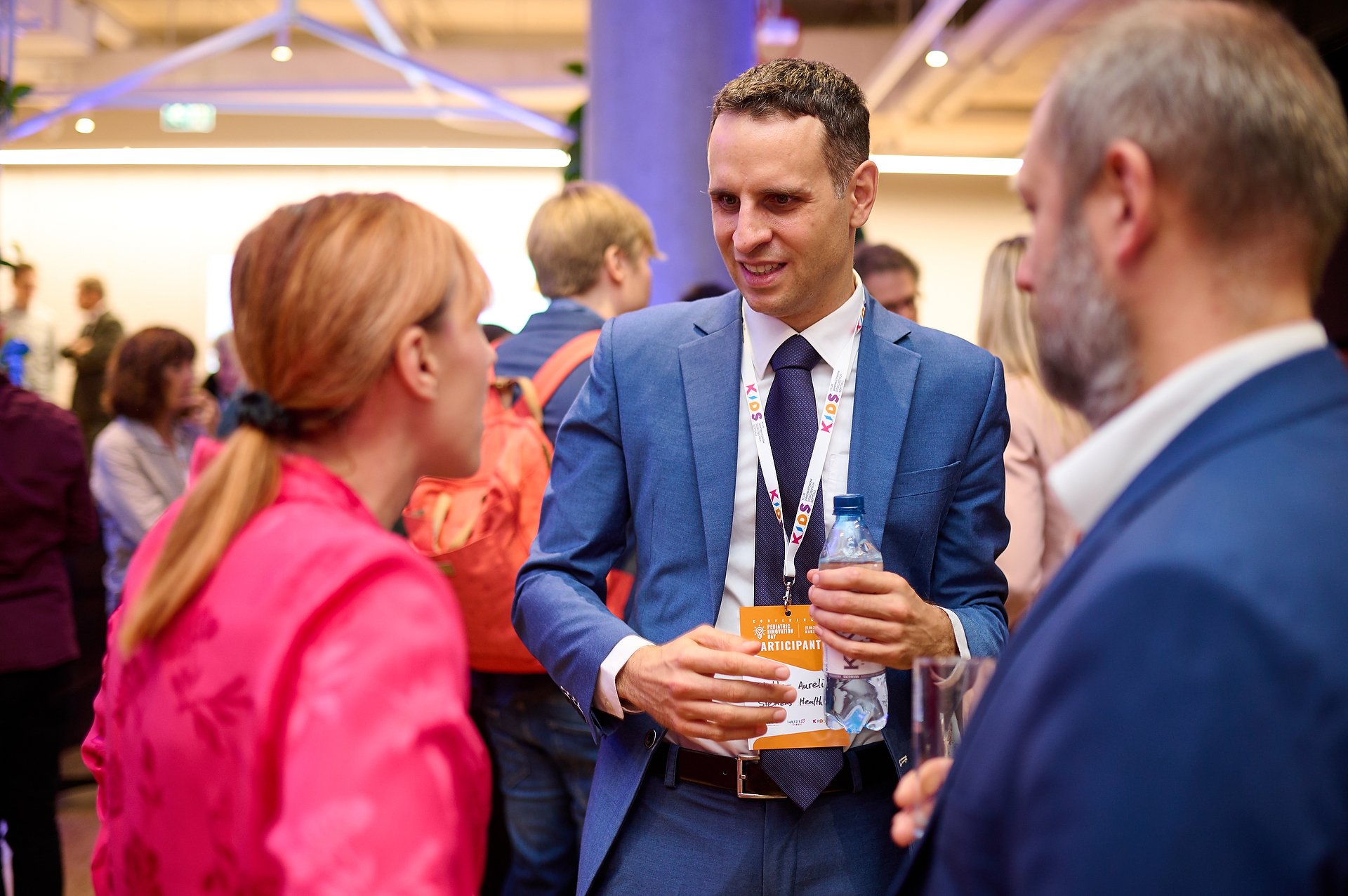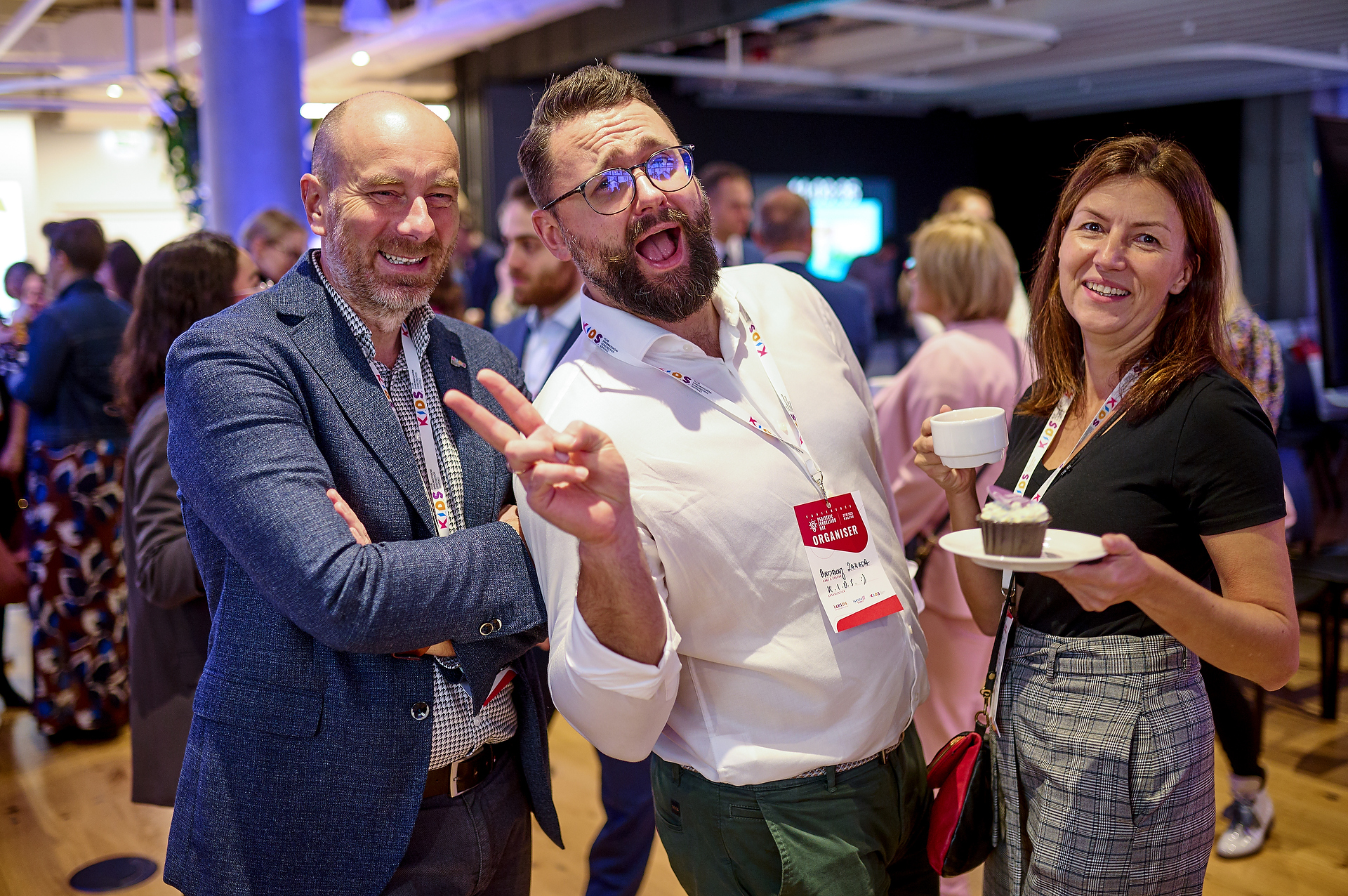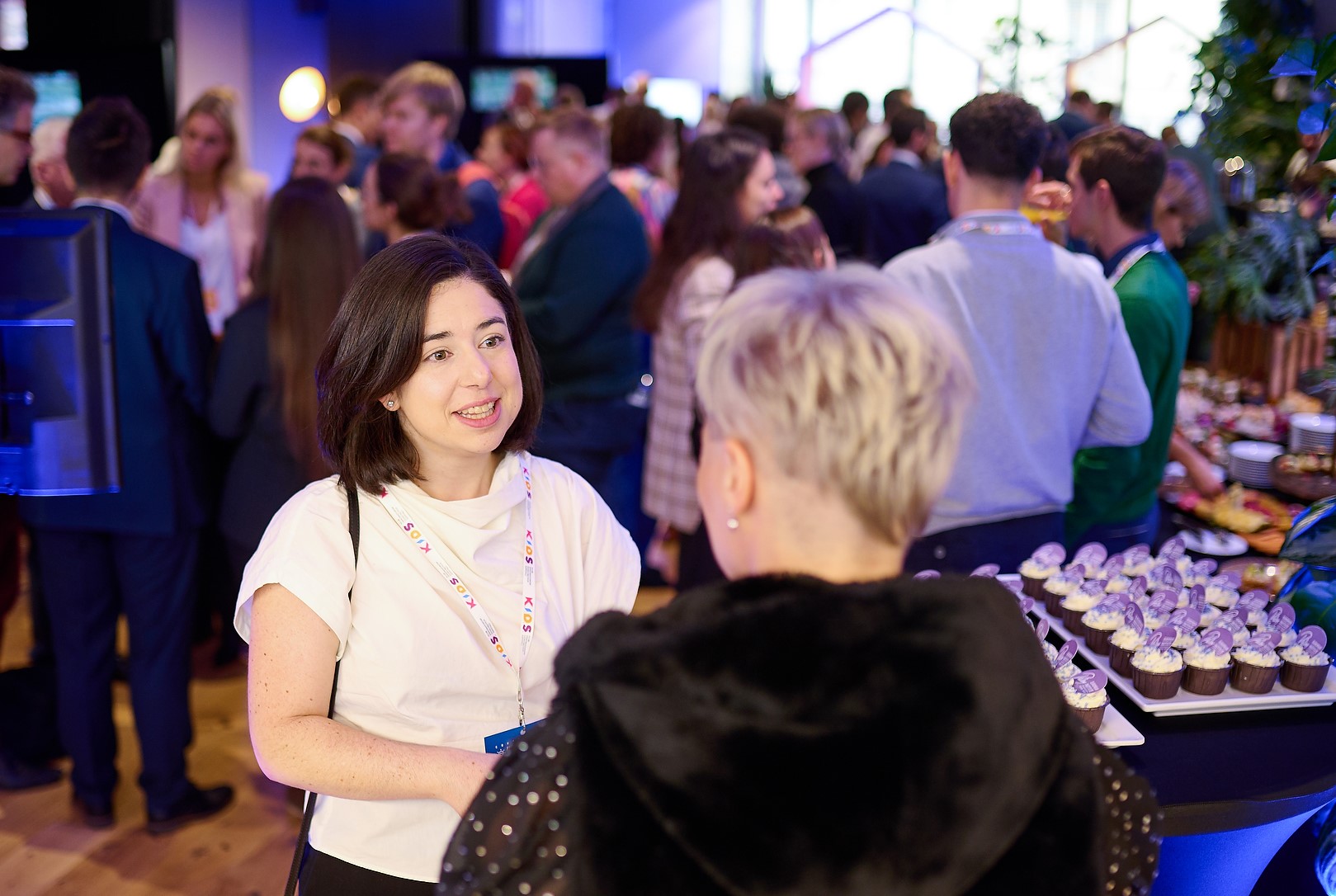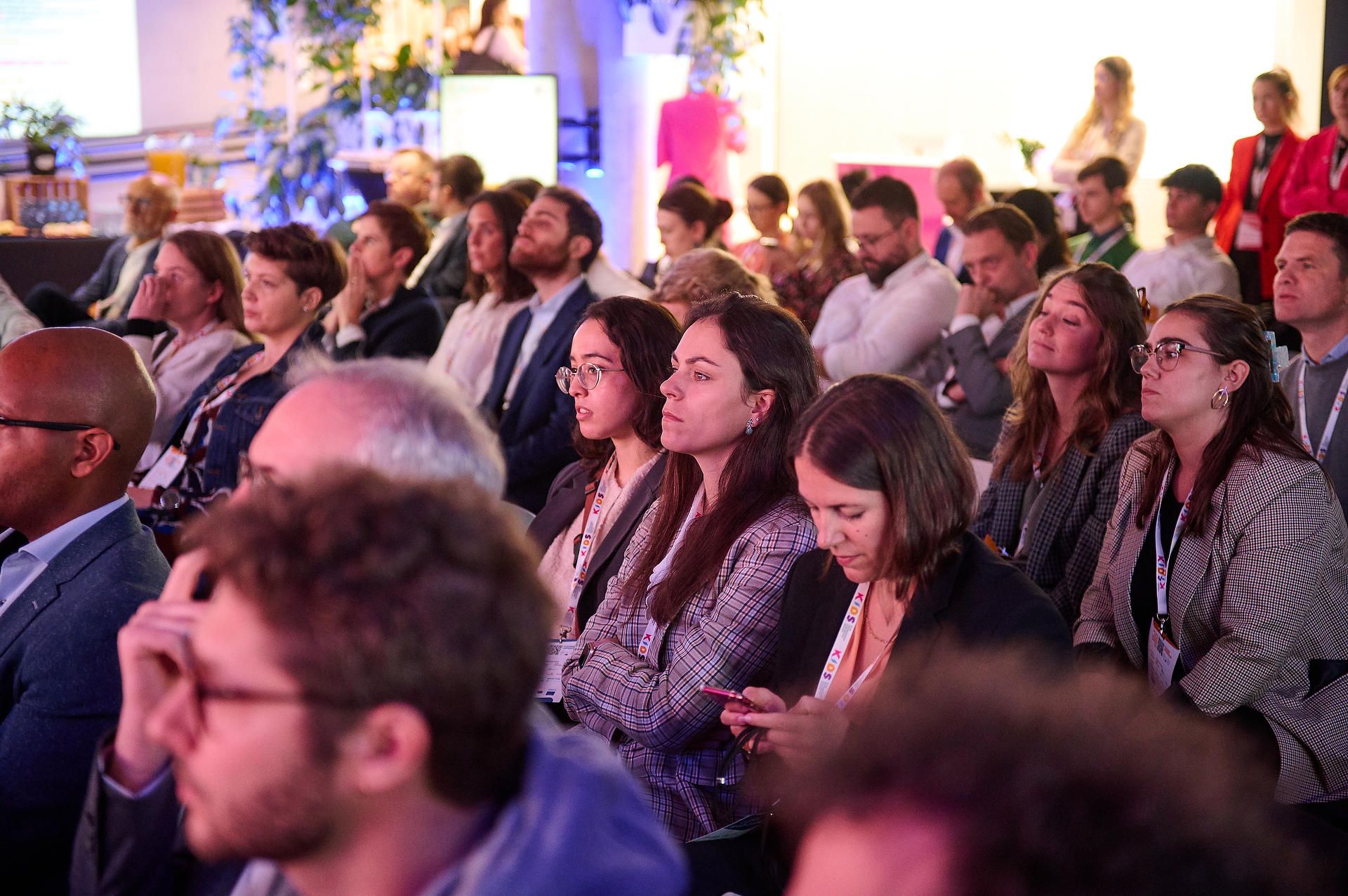 About Pediatric Innovation Day
Pediatric Innovation Day is an annual international event dedicated to advancing pediatric healthcare through collaboration, innovation, and advocacy. Bringing together experts, professionals, and stakeholders from various fields, the event aims to drive impactful change in the healthcare innovation landscape for children and their families. 
Related News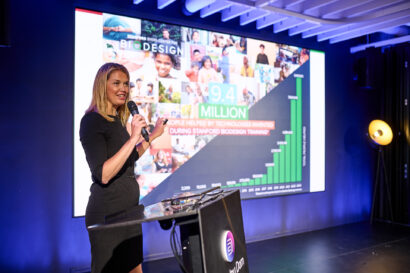 Uncategorized
One of our esteemed keynote speakers and panelist at the Pediatric Innovation Day 2023 was Janene H. Fuerch, MD, Associate Professor of Neonatal-Perinatal Medicine at Stanford Children's Hospital. We present you an interview we conducted with her about how the Stanford Biodesign Process enhances effective implementation of pediatric health tech innovations.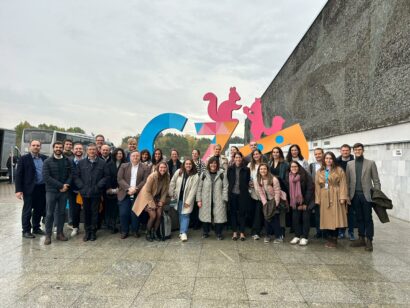 Uncategorized
The first international mission organised by i4KIDS, the paediatric innovation hub of the Hospital Sant Joan de Déu in Barcelona, aimed to bring the paediatric innovation ecosystem in Warsaw closer to professionals from the hub's member organisations, both researchers and tech transfers.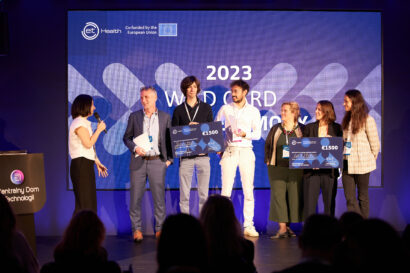 Uncategorized
Innocens and Gate2Brain have been recognised for their proposals in the field of paediatric innovation in the Wild Card programme, promoted by EIT Health and i4KIDS, the SJD Barcelona Children's Hospital Paediatric Innovation Hub.