TRAINING CAPSULE | Biodesign and paediatrics
Find out how Stanford's Impact1 programme applies biodesign in its projects dedicated to paediatrics and maternity from Elisabet Rosàs, its assistant director.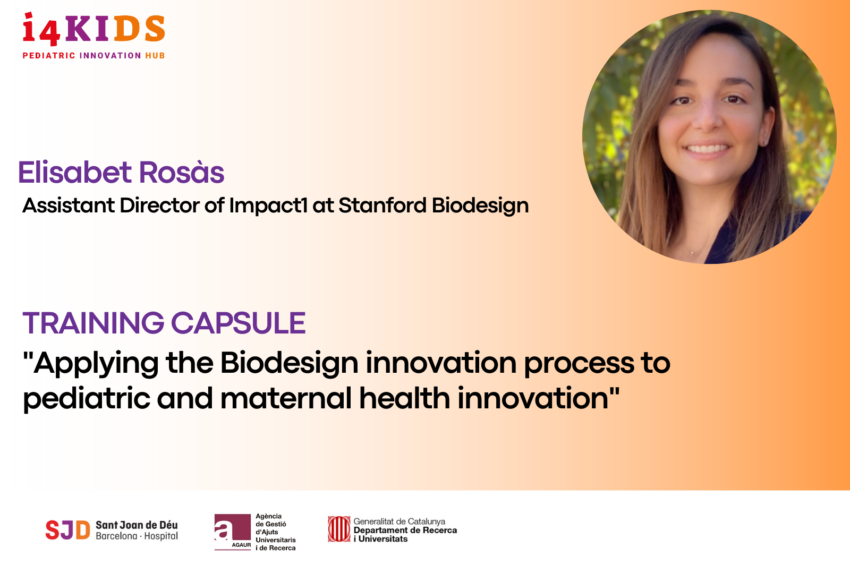 Eventos Relacionadas
Learn about the journey that a medical device must follow from the ideation phase to its commercialisation with this i4KIDS Training Capsule.
Learn about how European children's hospitals are implementing and adopting innovation!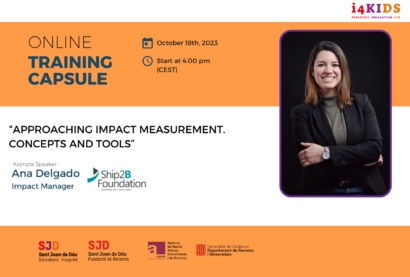 Don't miss this Training Capsule and discover how to measure the Impact that your company generates on society and the planet!